¡¡Hola a tod@s!! ¿Qué tal?
Hi everyone! How are you?
Como veis, ¡me estoy poniendo las pilas con el Blog! Estoy muy emocionada de poder llevarlo más al día ahora que trabajo por las mañanas~
As you can see, I'm working more often in my blog! I'm so excited because I have got more time now when my job is during the morning.
¡¡Hoy os traigo noticias!!
El día 2 por la noche (casi día 3) ¡¡hice un pedido a Luts!! Estoy que no me lo creo, porque se vienen a casa nada más y nada menos que ¡dos kekos y medio! (?) Sí, un JDF Terra (que apenas me lo pude pensar porque estaba en mi WL desde que empecé en el hobby y han colgado una noticia de que dejan de venderlos en Diciembre de este año...), un KDF Bory boy (como sabéis, tengo una Bory girl, mi querida Kaiami, bueno pues éste va a ser su hermanito, al que llevo intentando comprar desde hace dos años...) y el "medio" keko es la cabecita de regalo de Evento de Invierno. Con el dineral podría haber escogido la SD, pero me enamoró la cabecita de KDF, ¡además en WS podrá robarle el cuerpito al Bory mientras el personaje se termina de definir completamente!
I have news!
The night of 2nd December I ordered two and a half new guys from Luts! I can't believe it yet~ I ordered a JDF Terra (I always want a Terra, since I started this hobby and the notices form Luts was the JDF closed for farewell sell, this is my time to buy him!), a KDF Bory boy (as you know, I actually own a Bory girl, my dear Kaiami, and this guy is her brother! He finally can stay with us at home, after two year of a loooong waiting!), and the other "half" doll is the Winter Event head for KDF, also in WS (like the bory) until I can buy a body for him.
¡Así que aquí los tenéis! Parece un harem de chicos guapos xD
Here you are! It looks like an harem of handsome boys xD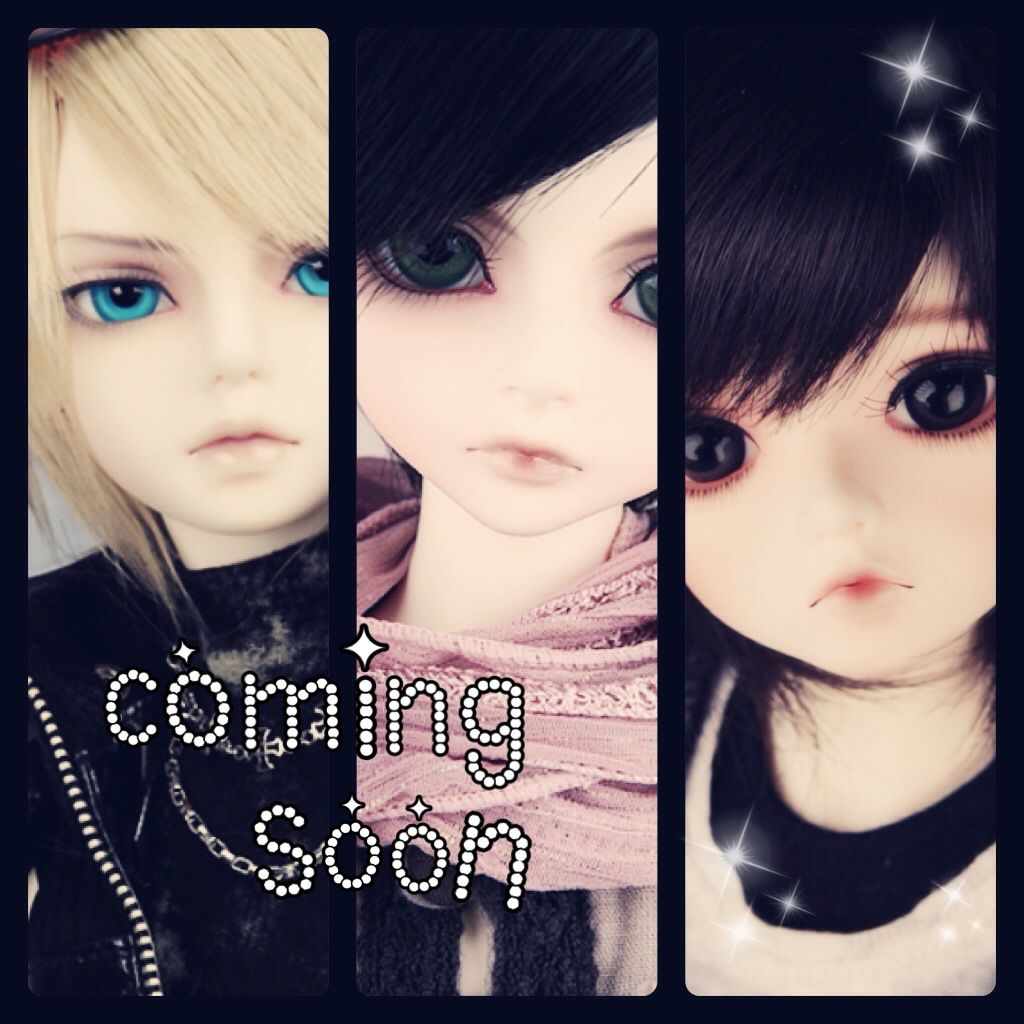 Kurenai · Kazuo · Rain
¡Ahí están los nombres de mis nuevos niños!
Those are the names for the new guys!
He empezado a pagar en Layaway a los pekes, estoy muy nerviosa, pero aún queda mucho para que estén conmigo en casa...
I started a Layaway for the kids, I'm so nervous but it'll be a long time until they come hoy with me...
¡Espero que os haya gustado la entrada, nos vemos en la siguiente!
Hope you enjoy this entry! See you in the next one!
With Love~ ♥
Guiomar.